Church Office Hours:
Tuesday-Wednesday 9am - 4pm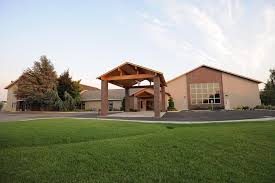 Fridays 9am-noon
Office Information
Phone: 509.783.8731
Location: 7105 W 10th Ave Kennewick, WA 99336
Feel Free To Join Any Of The Following Events Listed
Weekly Church Event Schedule:
Sabbath Morning First Service @ 9:00 - Come join us in the Sanctuary for one or both of our Service times.
Sabbath Lesson Study @ 10:15 - in the Sanctuary taught by the Teaching Staff (this will not be available on Zoom nor live-streamed). Children's Sabbath School classes also begin at 10:15 am.
LIVE STREAM of Church Second Service found at: https://www.youtube.com/results?search_query=kennewick+sda+church (Safely attend the service from your home) Sabbath Morning Church Second Service @ 11:30am - In the Sanctuary. 

Wednesday Morning @ 9am -  Come study the Bible - with Charlie Meigs in person at the church. If you have any questions call Charlie 509.405.6962.
Wednesday Evening Praise Meeting  @ 6:30pm with Pastor Cary.
Wednesday Evening Prayer Meeting @ 7:00pm with Pastor Charlie.

Wednesday PM Bible Study with Fred Lenz. You can join by using the following link: https://us02web.zoom.us/j/3207879100?pwd=eVdSZHBycmdxb0ltaVhxUk1Zek9TQT09  Meeting ID: 3207879100
Passcode: 632503   If you have questions please reach out to Fred at 509.308.8937.