Church Office Hours:
Tuesday-Wednesday 9am - 4pm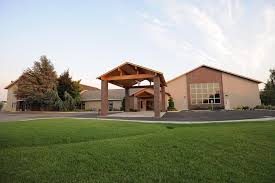 Fridays 9am-noon
Office Information
Phone: 509.783.8731
Location: 7105 W 10th Ave Kennewick, WA 99336
Feel Free To Join Any Of The Following Events Listed
Weekly Church Event Schedule:

Sabbath Morning Lesson Study @ 9:30 - in the Sanctuary taught by the Teaching Staff (this will not be available on Zoom nor live-streamed). 
LIVE STREAM of Church Service found at: https://www.youtube.com/results?search_query=kennewick+sda+church (Safely attend the service from your home) Sabbath Morning Church Service @ 10:45am - In the Sanctuary. 

Wednesday Morning @ 9am -  Book of Luke - with Charlie Meigs in person at the church. If you have any questions call Charlie 509.405.6962.

Wednesday PM Bible Study will be the Book of Luke with Fred Lenz. You can join by using the following link: https://us02web.zoom.us/j/3207879100?pwd=eVdSZHBycmdxb0ltaVhxUk1Zek9TQT09  Meeting ID: 3207879100
Passcode: 632503   If you have questions please reach out to Fred at 509.308.8937.